Professional Basement Renovation Services for Warminster, PA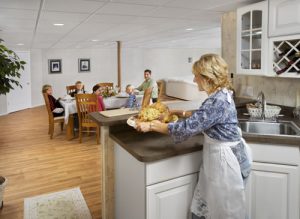 Basement renovation is best left to the professionals. Basements present some unique conditions that must be addressed to effectively remodel them. At SRA Home Products, we offer TEMO basement remodeling systems, which are installed by highly competent, fully trained installers who are familiar with the challenges that a subterranean environment poses. For homeowners in Warminster, Pennsylvania, there's simply no better place to turn for basement renovation services.
When homeowners trust SRA Home Products for basement renovation services, they can feel confident knowing that their project will be completed with outstanding basement finishing products. TEMO's thermal basement remodeling systems stand out from other finishing techniques because:
The walls of our systems have insulated cores that can make it easier to maintain a comfortable temperature within the basement. That means that homeowners can use their remodeled basements throughout the year.
Our basement systems are simple to install, so our professional crew can complete the installation in only a few days with no excessive dust. Compare that with the traditional basement renovation techniques, which typically generate debris and can take weeks to finish.
The walls resist the growth of mold and mildew, and are also "A" fire-rated for additional peace of mind.
Homeowners in Warminster, PA, can also fell confident that their basements will be remodeled by our courteous, experienced installation crew. They always go the extra mile to ensure that our clients are happy with their expanded livable spaces. In fact, it's that dedication to excellence that has helped us earn an A+ rating from the Better Business Bureau.
To learn more about our basement renovation projects and the materials that we use to complete them, contact SRA Home Products. We invite you to ask us about how we can transform your basement in Warminster, PA.