Finished Basements Expertly Completed by Professionals in Hockessin, DE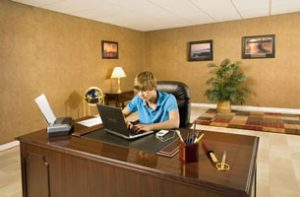 Finished basements are often the most popular rooms in the houses of homeowners in Hockessin, Delaware, because of their virtually unlimited uses. Basements can be transformed to meet a variety of needs – be it a spare bedroom, game room, exercise room, or something completely different. Because of their high importance, finished basements should be completed by experienced professionals who use only top-quality materials. For this level of expertise, the clear choice is SRA Home Products.
At SRA Home Products, our basement systems offer homeowners in the Hockessin, DE, area a number of benefits. For example, they provide:
Flexibility – Our basement systems can be suited to fit the layout of virtually any basement.
Fire protection – Our basement systems' walls are made of materials that have a class A rating for fire protection.
Energy efficiency – Our finished basements feature built-in insulated cores that help the basement maintain a consistent, comfortable temperature.
Additionally, our factory-trained and -certified technicians are able to complete homeowners' basements in a matter of days rather than weeks, minimizing the disruption this home improvement project has on our clients' daily lives. However, our quick turnaround time does not come at the cost of quality. Our craftsmen have an average of 15 years of experience in the industry each, and work to ensure our customers' complete satisfaction at every single job.
To learn more about why homeowners in Hockessin, DE, choose SRA Home Products for finished basements time and again, contact us today.