Finished Basements Completed by Professionals in King of Prussia, PA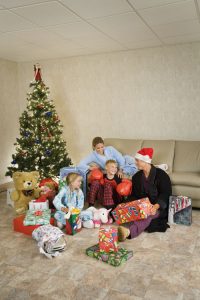 Finished basements often become the highlights of homes because they allow homeowners to transform a formerly underutilized, uninviting space into a comfortable, cozy room. However, such a transformation is best left in the hands of trained professionals. That's because while basements can be used as virtually any kind of room, they also present a few challenges that set them apart from aboveground remodeling projects. When homeowners in King of Prussia, Pennsylvania, want finished basements completed with skill and high-quality materials, they can turn to SRA Home Products. We are one of the area's premier home remodeling firms, and our trained installation team specializes in basement renovation, among other services.
What sets our finished basements apart from others? The difference lies in the practical advantages that they can provide for homeowners in King of Prussia, PA, including:
Enhanced energy efficiency – Unlike traditional basement renovation techniques, which require a separate insulation installation process, our basement systems have a built-in insulated core to help maintain a more stable temperature within the basement.
Quick installation – Because our process doesn't involve installing framing, studs, or insulation, our clients' basements are finished in days, as opposed to weeks.
Design flexibility – Our basement systems can be tailored to fit almost any basement layout, allowing our clients to find a solution that suits their home's specific needs.
Added safety – The walls of our basement systems are made of "A" fire-rated materials.
Contact SRA Home Products today to find out more about our finished basements and learn how we can completely renovate your basement in King of Prussia, Pennsylvania.