Gladwyne, PA, Homeowners — Choose From Our Wide Selection of Gorgeous, Customizable Sunrooms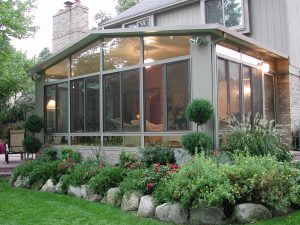 If you're considering adding a sunroom to your Gladwyne, Pennsylvania, home, you'll want to choose one that you can customize to suit your personal tastes. At SRA Home Products, we're pleased to install state-of-the-art sunrooms manufactured by TEMO, all of which can be fully customized to your liking. TEMO — the nation's largest sunroom manufacturer — is renowned for their groundbreaking sunroom designs.
Customization Options
The first step toward customizing your new sunroom is to select a style that will meet your family's needs. We carry sunrooms in a wide range of styles, including:
California (featuring a modern split-level design)
Cathedral (characterized by elegant vaulted ceilings)
Santa Fe (including pergola trim along the roof perimeter)
Solarium (constructed with a polycarbonate roof)
Studio (available in a number of versatile configurations)
Each of these sunrooms is available in multiple colors (white, sandstone, and bronze). You'll also be able to select the type of window system to be included with the sunroom (prime window or window wall), and you can even upgrade the glass from SPF 59 to SPF 85, if you desire.
And, if you're looking for even more customization options, you'll want to check out the sunrooms in TEMO's Nino Vitale Signature Collection. Offering the chance to add matching brickwork, siding, roofing, and more, these sunrooms are ideal for homeowners looking to fully integrate a sunroom into the existing architectural style of their home.
Start Designing Your New Sunroom
If you're ready to take the next step with your sunroom, call SRA Home Products today to get started with the design and installation process. Our knowledgeable team will be glad to tell you more about our beautiful sunrooms, answer your questions, and help you set up an appointment for a complimentary consultation at your Gladwyne, PA, home.