What's the Difference Between a Screen Room & a Sunroom?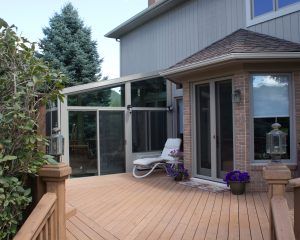 If you're looking to add additional living space to your home, you may be debating between a screen room and a sunroom. Both options will provide your family with a new spot to relax and spend time together, but what's the difference between them? It all comes down to the level of insulation the windows provide. Screen rooms feature mesh panels, while sunrooms come with glass window panes.
Which Option Is Right for Your Home?
Screen rooms and sunrooms each offer their own set of benefits. Many homeowners opt to have a screen room installed because they enjoy the refreshing feeling of a cool breeze wafting past, but are seeking to avoid mosquitoes, flies, and other outdoor pests. However, if you're looking for a structure that offers additional protection from the elements, and one that you'll likely be able to use throughout more of the year, a sunroom may be a better option.
Schedule a Free Consultation
If you own a home in the Wilmington, Delaware, area and you're interested in adding a screen room or a sunroom to your property, contact SRA Home Products today. We proudly install outdoor living products manufactured by industry leader TEMO — including their state-of-the-art screen rooms and sunrooms — and we would be delighted to sit down and chat with you about which option is best suited to your family's needs. We offer complimentary in-home consultations in Wilmington and nearby areas, so just let us know a date and time that fits into your schedule. We look forward to working with you.